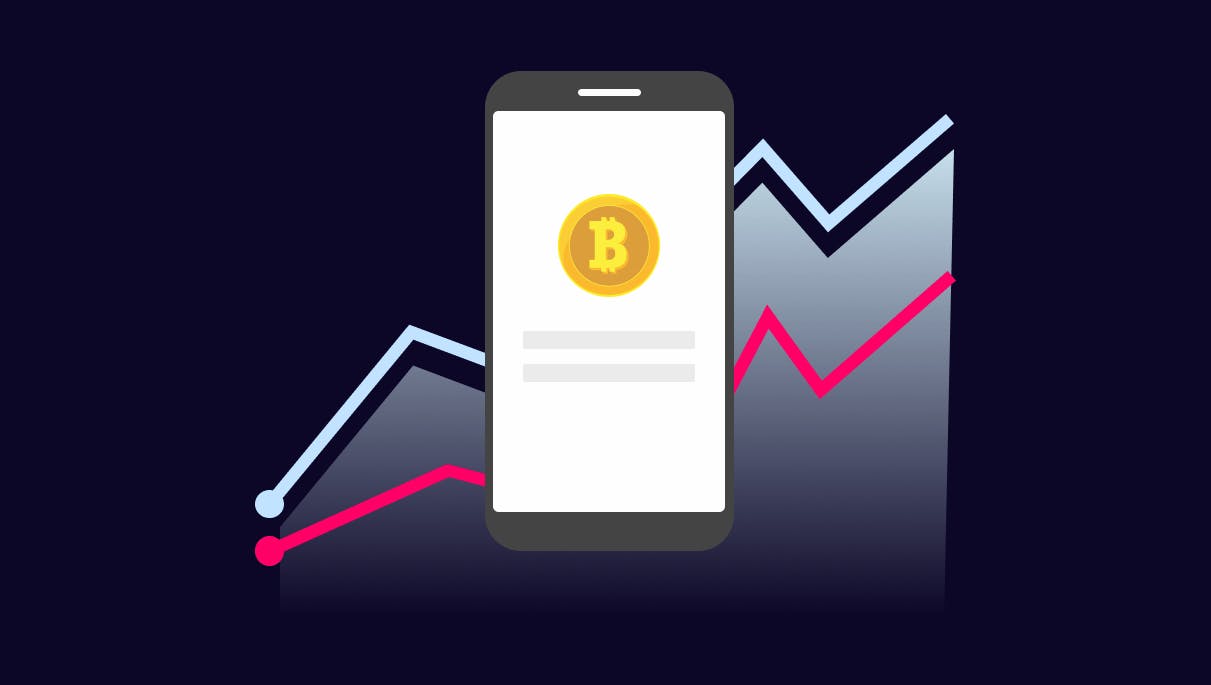 How to Open a Bitcoin Account
3 mins read
Back in 2009 when Satoshi created Bitcoin, it wasn't as "hot" as it is right now. If you went to a party and you mentioned the word 'bitcoin', you'd probably get a lot of long hard stares. There wasn't a lot of faith in the digital currency back then but now, over ten years later, bitcoin is everywhere.
Most of its widespread adoption is as a result of the ease of accessing cryptocurrencies that exchange platforms have brought to everyone. You really don't have to be "tech-savvy" to have a bitcoin account or use bitcoin. In this article, we'll talk about bitcoin accounts and how to create them.
What is a bitcoin account?
A bitcoin account allows you to access and hold bitcoin. Bitcoin is created and exchanged on the blockchain, therefore, for anyone to access it, they need a way to "plug" into the blockchain. Only then can they create an account and perform bitcoin transactions. However, to ensure that your bitcoin is yours on the blockchain and all records of your transactions are properly kept on the open ledger, you need a bitcoin address. Having a bitcoin address is what really signifies that you have a bitcoin account.
A bitcoin address is a unique set of alphanumeric characters that hold the bitcoins that belong to you. Every bitcoin address is secured by two cryptographic keys: a private key and a public key. These keys ensure that you can access your bitcoin on the blockchain and perform secure transactions.
How to create a bitcoin wallet on Yellow Card
Yellow Card is a cryptocurrency exchange platform that started in 2016. The company has launched in over 10 African countries in a bid to increase the adoption of cryptocurrencies on the continent. One of the ways we are doing this is by ensuring everyone can easily create a bitcoin wallet and have their own account. This way, buying, selling and storing of bitcoin is made easy. To create an account on Yellow Card is simple:
Visit the Yellow Card Web App or download the mobile app from Google Play Store or App Store for iOS devices.

Click on "Sign Up" and fill out some important information like your Full name, email address and phone number.

Set a strong password 

Next, you'll be taken to an SMS verification page. You'll receive a 6-digit OTP with which you can verify your account.
How to buy bitcoin on Yellow Card
Other than having a bitcoin wallet with your own bitcoin address to send, receive or store your bitcoin, your Yellow Card account also lets you buy or sell bitcoin with your local currency. To fund your account and buy bitcoin, here are the steps you need to follow:
Once you are logged in to your account, click on 'Deposit'

Select the wallet for your local currency

Choose your preferred payment method

Enter in the amount of bitcoin you would like to buy

Click on 'Buy Crypto' and that's all. You'll find your bitcoin sitting in your yellow card bitcoin wallet
And that is how you create a free bitcoin account on Yellow Card and buy bitcoin.