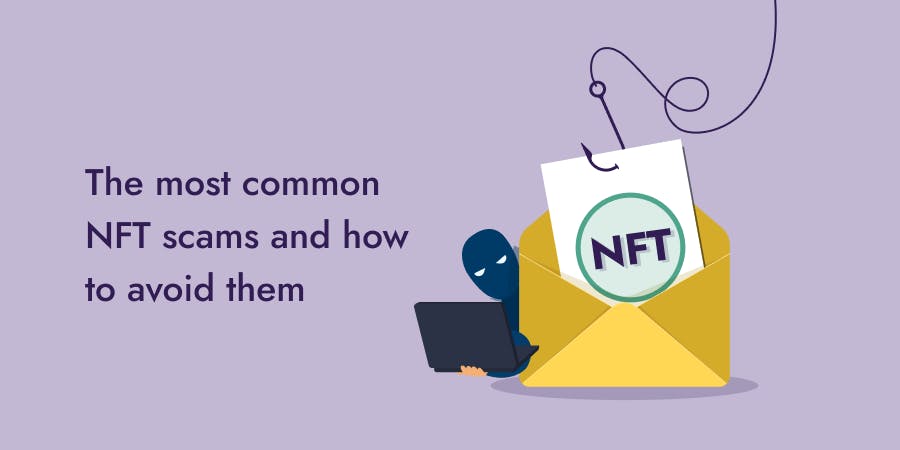 The Most Common NFT Scams And How To Avoid Them
5 mins read
Non-fungible tokens (NFTs) have been in the news since 2021, and many investors have made a lot of money from this booming industry. The success of the NFT industry has also attracted the attention of cybercriminals, who are constantly looking for new methods of defrauding people of their money in the disguise of NFT projects. 
The list of common NFT scams is growing daily, causing many people to lose interest in the NFT space. Taking your time to study some of the tactics that scammers use to defraud people can save you from falling victim to their schemes. Some of the common NFT scams you may come across include:
Major NFT Scam Strategies To Avoid
Fake Giveaways And Promises:
fake NFT marketplace promising expensive NFT as airdrop
Fake NFT Marketplaces:
Especially for newbies, a Google search for NFT marketplaces will give you many results, and most of the time, many fake ones have filled in these search results. These fake sites don't have any NFTs to sell but go ahead to deceive their site visitors into buying those fake NFTs from them. Sometimes they can even access your private keys, which means more problems. Choose legitimate NFT marketplaces such as OpenSea or Looksrare Marketplace to buy NFTs.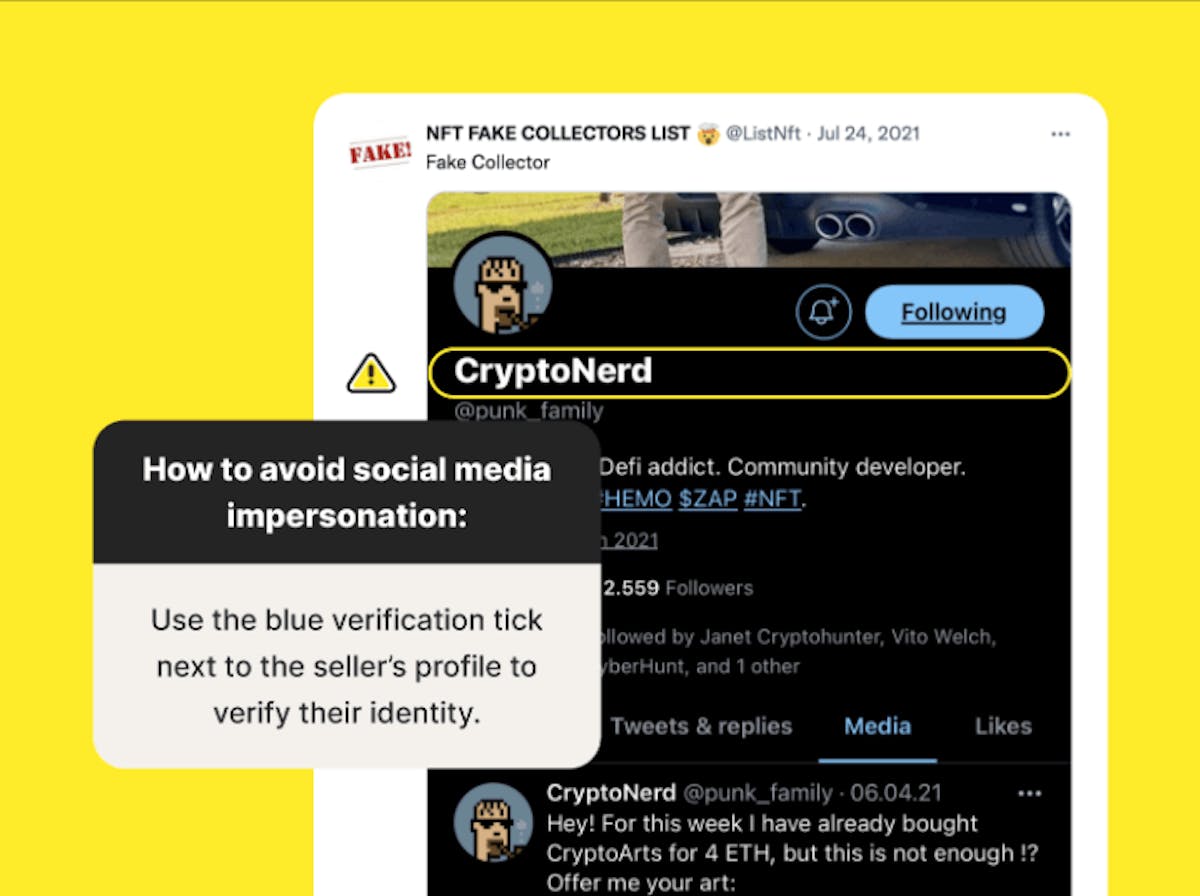 false account lookalikes seeking to be someone else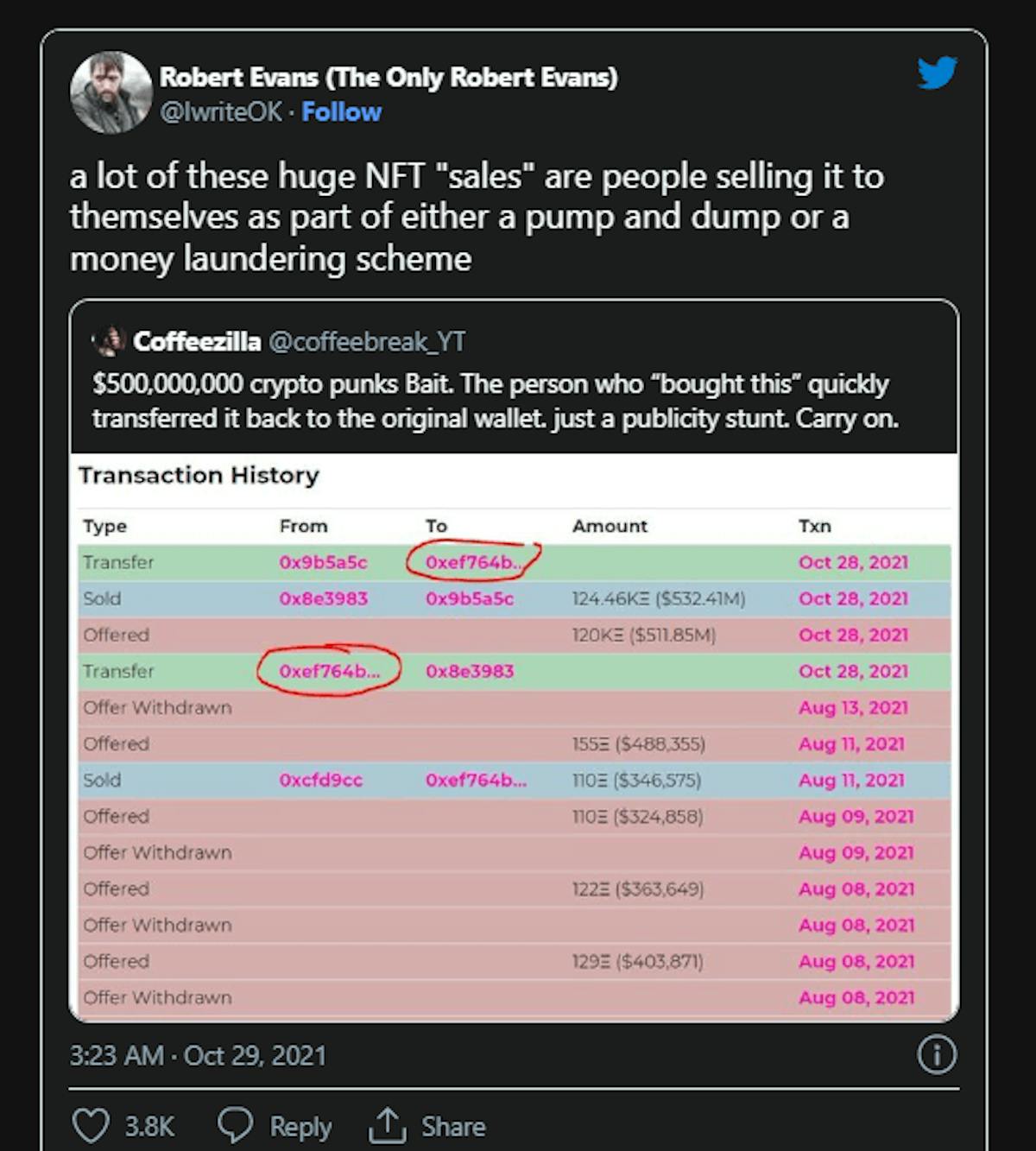 false buy backs to create false demand
Pump and Dump Schemes:
"Pump and dump" is not a new thing in the crypto space. This is a situation whereby a group of people buy a lot of NFT and hype it up to make it seem very popular to people. Once they have gotten people's attention, and those people start to buy the NFT, these groups now sell, leaving those that came late to bear the losses. Review the transactions made on an NFT before you try to buy to spot a pump and dump scheme.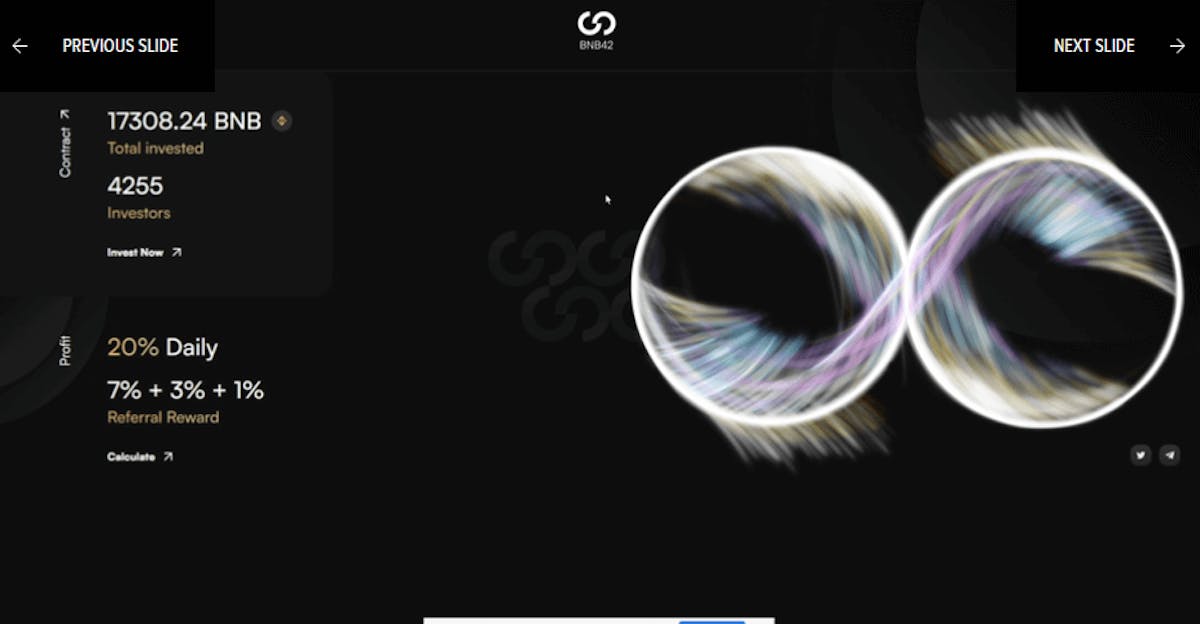 False claims of NFTs investments with outrageous interest returns
Counterfeit NFTs:
Some of the biggest NFT scams are carried out using this strategy. Scammers steal an original NFT, create copies of it (counterfeits), and then sell it to people. You may think this is an authentic NFT and buy it from these scammers, only to realize you were scammed. Since they're non-fungible tokens, you can't create a new NFT from the original one.
How To Protect Yourself From NFT Scams 
It hurts if you get scammed. Now that you have learned about how scammers can try to defraud you with NFT Scams, here are some safety measures you can take to ensure you don't fall for these scams. 
One of the online etiquettes is to mind the links you click. They may come in emails or messages, and a single click can lead you to a phishing site. Make sure that a site is an official website before you open it to avoid getting scammed. 
A wallet whose security is not tight can be easily accessed even from the simplest scammer's attack. Enable two-factor authentication (2FA) and use a solid password to protect your device and wallet. 
Use Official And Legitimate Browsers And Apps:
Download the apps of NFT marketplaces or wallets from the official website or app store. Making use of any website to download such apps may end with downloading apps designed to collect your security details. This act can save you from falling into the biggest crypto scams.