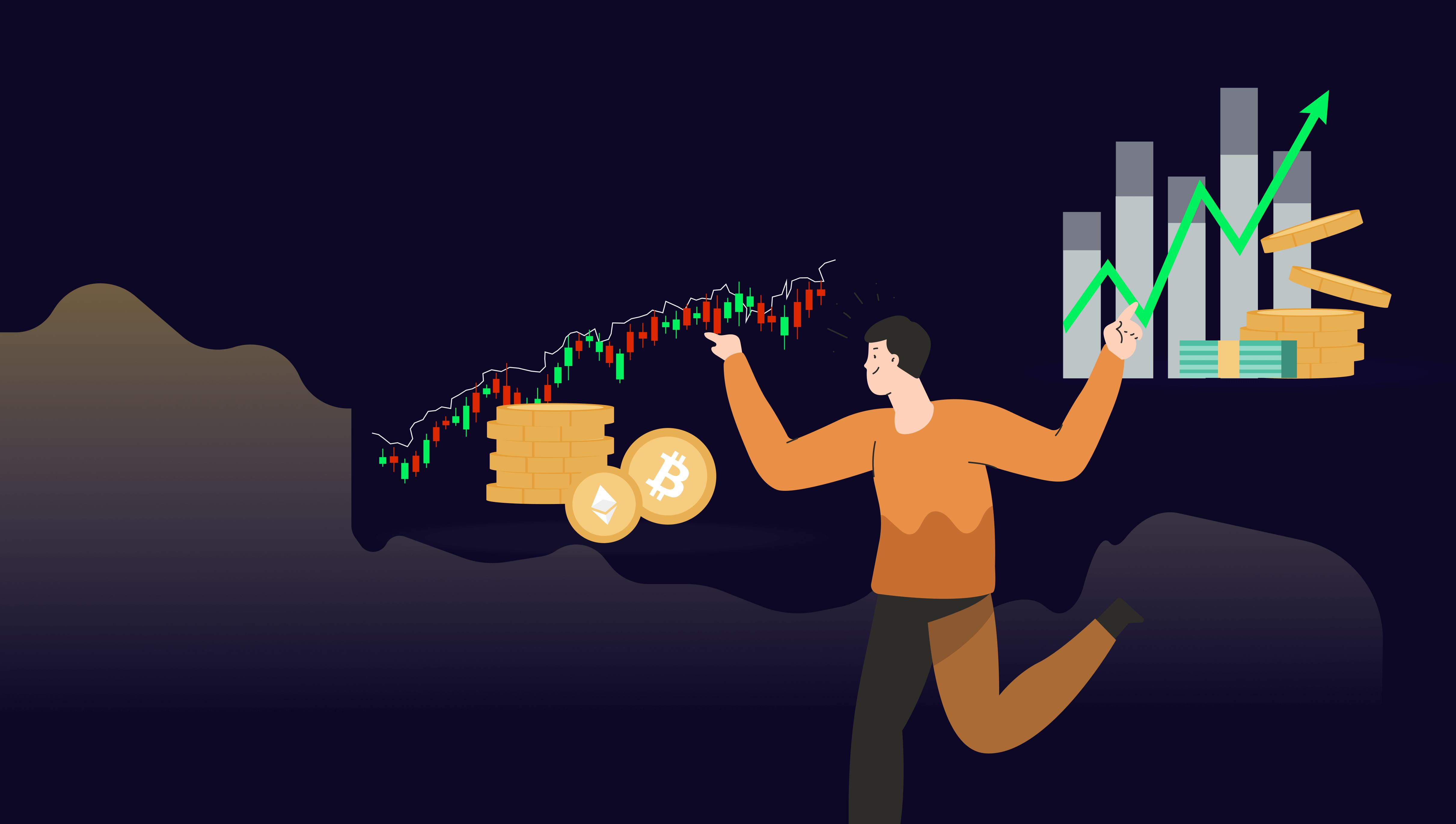 Planning for the Future: Crypto or Stocks?
5 mins read
Investments are a great way to secure your financial future, and many investors are constantly in search of new options that fit well into their portfolios. Stocks are very common investment vehicles and, up until cryptocurrencies were created, they were the most popular vehicle for anyone who wanted to try their hands with investing.
Cryptocurrencies have taken the world by storm, with many investors wanting in on the action. People want to invest in the next big blockchain-based project and add from the hundreds of digital currencies that are available to their portfolio. Even institutional investors aren't left out of the frenzy as big firms such as JP Morgan, Merrill Lynch, and Goldman Sachs have all entered the cryptocurrency space.
However, if you are a new investor or even an investor with limited knowledge in the cryptocurrency space, a question that has probably popped in your head is: Should I Invest in stocks, or crypto, or both? If you are an older investor, chances are you're looking for more ways to diversify your portfolio and you want to know if adding cryptocurrencies to the mix would be a good idea.
Well, you're in luck. In this article, we'll answer some questions to help you make a decision on what you think the best fit for your portfolio might be.
Differences between crypto and stocks
The invention of cryptocurrencies and their adoption as investment options have led many to wonder if they are viable options and what makes them different from stocks.
All investments generally have risk, and cryptocurrencies and stocks aren't left out. They both have high risk levels and are valued in different ways.
Stocks are sold by companies that have a track record of being profitable. These companies include physical assets in their valuation so you can do some quick math to determine whether their stock is undervalued or overvalued. This means that it is easy to determine the worth of a company and, consequently, the worth of its stocks.
While this gives an idea of stability, the stock market has its own risks. You could wake up one morning to hear that the stock market has crashed or that a company whose stocks you own has suddenly lost a lot of money and gone bankrupt, or involved in a scandal that has led to their stock losing value. Alternatively, the stock market could soar and your stock could add more value.
For cryptocurrencies, there isn't exactly a way to determine their intrinsic value. They are not created the same way stocks are created and their valuation is largely dependent on their functionality and the hype around them.
Cryptocurrencies are highly volatile and speculative, prices are driven by the forces of demand and supply as well as influence. Take Elon Musk tweeting about Dogecoin and Bitcoin for example; he makes a tweet, the crowd rushes to buy and the prices increase. Alternatively, demand could be low for a period of time which could lower the crypto prices. 
Essentially, both investment options have high risk and it is up to you as an investor to weigh the pros and the cons as well as your risk appetite, which will help you make a solid decision.
As we have stated before, investing in both cryptocurrencies and stocks involve a lot of risks but if you've heard even a little about crypto, especially the popular currencies like bitcoin, ethereum, and others, then you've probably heard the word "volatility." What volatility means in this case is that these investment options have a high tendency to "change rapidly and unpredictably, sometimes for the worse.
Now, both stocks and crypto are volatile, but cryptocurrencies are marked with higher volatility. One minute bitcoin is pushing $60,000 and a few hours later it's down to $51,000 and since it's ruled by speculation, you can not really see it coming. On the bright side, prices could equally go up in a flash, you just never know when. 
Stocks on the other hand are backed by companies, companies that must publicly present their records and proof of how they are doing and how they plan to do in the future. Although this doesn't give premonition as to stock prices, investors can use the decisions to make strategic decisions.
The differences in regulation
The high risks involved in investing in digital currencies don't stop people from adding them to their portfolio, because with the high risks come high rewards whether you are a long or short term investor. Crypto's volatility may have a hand in its extremely high rewards which surpass that of the stock market, but it's important to remember that high rewards equal high risks. To start buying stocks of your favourite companies, you can take your pick from the dozens of apps like Robinhood that allow you to make investments from anywhere with your smartphone. The same also applies to cryptocurrencies; you can make use of crypto apps such as Yellow Card, Coinbase, and Paxful to buy, sell, and invest in crypto. Unlike the stock markets which take weekends and holidays off, the crypto market runs fully, all day, every day of the year.
In conclusion...
And so it's back to the original question, should you invest in stocks, crypto, or both? Both investment options serve as great vehicles to wealth creation. Having stocks gives you more control and stability over your portfolio while crypto adds a little spice for diversification, but the most important thing to note is the risk levels and how comfortable you are with them. If you choose to invest in stocks or crypto, you need to determine your risk appetite and ask yourself just how much you are willing to lose before taking a leap and putting money in either of the two options.
Want knowledge straight to your inbox?
Get Top Crypto News & Updates from around the world delivered to your inbox once a week