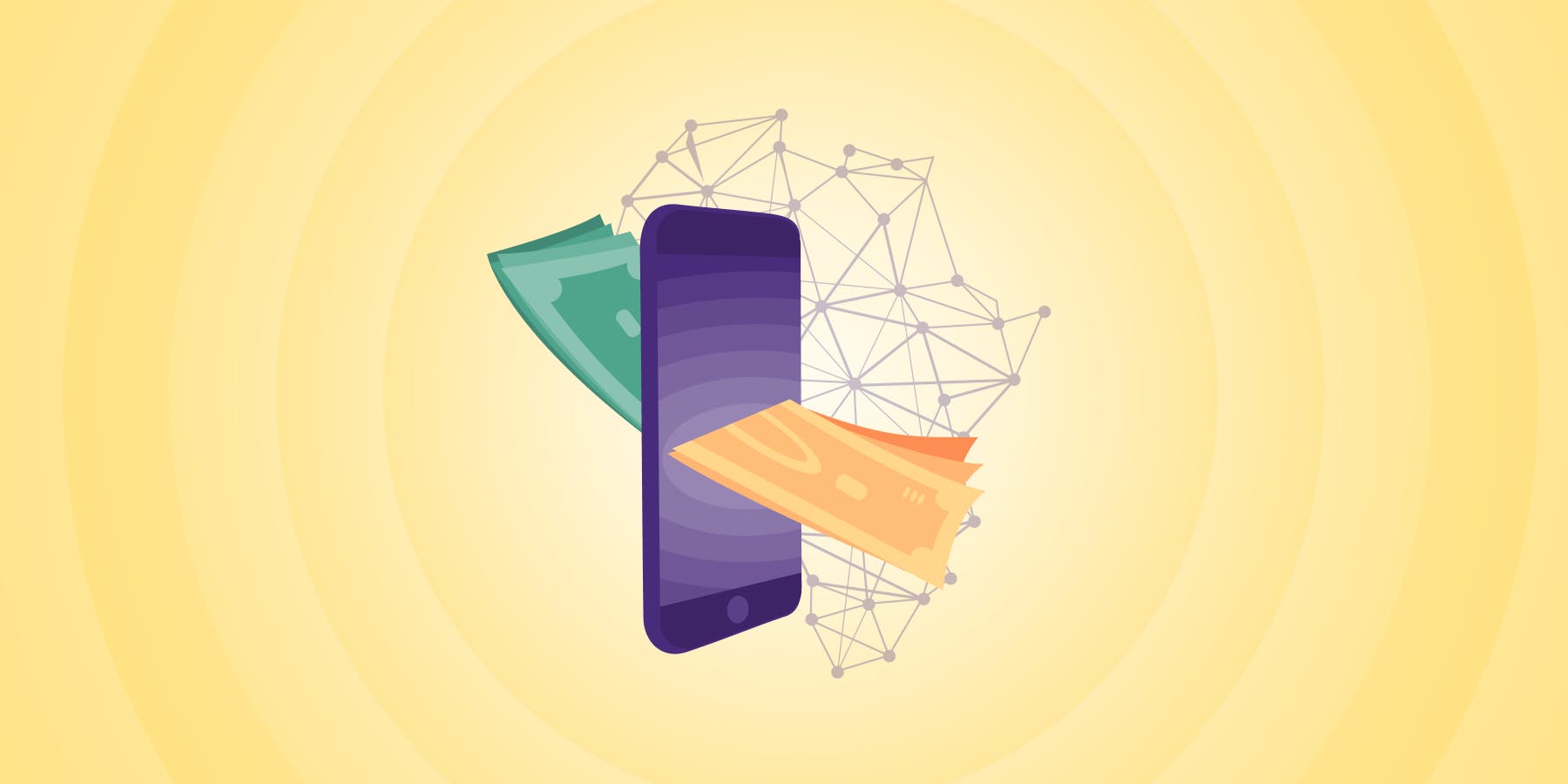 What Is Cross-Border Payment? All You Need To Know
6 mins read
The world is fast evolving, and with improved technology and globalisation, you can shop from anywhere across the globe. You can also hold investments, run an international business, and send and receive money from distant relatives and friends. That's indeed the beauty of technology!
However, many of these transactions are not local because it involves persons or businesses that are not within the same country. This means if you have ever ordered an item shipped from another country, or sent or received money from another country, you have been a participant in cross-border payment.
What is cross-border payment?
Cross-border payments are transactions in which the payer and the payee (recipient) reside in different countries. At one point or the other, we might find ourselves processing cross-border payments. This may be to pay education fees for international students, pay for goods or services, shop for items or receive funds from migrated loved ones. The government also participates in cross-border payments during importing and exporting of goods. 
Cross-border payments are typically between person to person, person to business, and business to business and usually involve the exchange of currencies. You can process them via bank or wire transfer, credit or debit card payment, e-wallet, and more. Cross-border payments, however, are more complicated than local transactions due to the need to exchange currencies.
How does cross-border payment work
Cross-border transactions go through multiple layers of verification, including the exchange of currency and involve several local and international entities working together to transfer the funds.  The most widely used cross-border payment medium is the bank or wire transfer. Here is how it works:
Firstly, banks have multiple branches in other countries and tend to stock a range of currencies. Smaller banks may not have a unit in the country you wish to send to and subsequently not hold the recipient's currency. 

When a bank doesn't have the recipient's currency, they rely on foreign bank partners to facilitate this transaction.

Once a send request is initiated, the bank reaches out to its correspondent bank, either one of its branches or a foreign bank partner, to begin the transaction process.

Before the transaction is processed, the bank ensures that the funds transferred are not for criminal or money laundering activities. You'll have to go through a documentation and verification process. 

Once the bank confirms that you meet the verification requirement and have sufficient funds in your account, an initial currency conversion occurs. Your local currency is converted to USD to be processed to the recipient's bank account. 

The corresponding bank then verifies the transaction and converts it to the recipient's local currency. 

The receiver can then fill in the necessary documents to process the funds and receive them in their bank account.
It seems simple, right? However, it's a lot more complicated than that. Each bank or entity the funds flow through has to undergo numerous legal and regulatory processes before they can even begin facilitating the transaction. At the same time, the funds may go through multiple entities to facilitate the transaction, which slows down the processing time. Typically, completing these transactions takes two to five days or even more.
Sadly, not all banks enable the receiver to receive the funds in their local currency. Most times, the recipient gets it in dollars and has to use the local bureau de change service to change it to their local currency.
Why is cross-border payment expensive?
Cross-border payments must go through numerous channels before processing, which can prove expensive as each entity charges its fees.  At the same time, depending on the country you send money to, you may also be charged a cross-border fee. Taxes also apply to these transactions and vary from country to country.
Finally, cross-border transactions involve currency exchange, so you have to consider the exchange rate. Depending on the exchange rate at the moment- if it's unfavourable, it reduces the value of the money. All these contribute to cross-border payment being expensive. 
What are the challenges of cross-border payment?
Cross-border transactions affect people as well as businesses. Several people depend on remittances from migrated family members living in other countries. At the same time, Business owners with supply partners in other countries need cross-border payments for the import and export of goods. At one point or another, you may find yourself processing cross-border transactions either when travelling, paying for international school fees, or shopping for goods or services. 
However, cross-border payment is not without several challenges. These have made it difficult for people to complete these payments. Some of the limitations of cross-border payments include:
Cost: Traditional cross-border payments can prove very expensive, and the charges can be discouraging

Speed: Cross-border payment can prove a significant problem when there is an emergency need to transfer funds. This is because it takes days to process and can even take weeks or months. This can be detrimental to business owners who need to pay for goods immediately and families who need to send money home to meet pressing needs such as medical bills.

Complexity: Cross-border payments are not as straightforward as local transactions and can prove a significant challenge for several persons. People who do not understand the process may make mistakes that could lead to losses. A lack of understanding of the requirements has also caused many to get denied the opportunity to process cross-border transactions. 

Rigorous documentation processing: Cross-border transactions require processing numerous documents; sadly, it's not a one-time thing. For every transaction, you still have to go through some sort of documentation. This excludes several persons who do not possess the necessary documents and can be very time-consuming. 

Limited Operating Hours: Unlike local transactions, which you can complete at any time, there are only limited operating hours for these institutions within which you can process these transactions. This can be a problem when you need to process a payment urgently. 

Security: Many have relied on fraudulent cross-border channels to evade the exorbitant cross-border payment fees. Several people have fallen for scams and lost their hard-earned funds. 
What are cross-border payment solutions?
The high transaction cost, numerous regulations, document requirements, and slow speed has made it difficult for people to process cross-border transactions. The demand for quick, secure, and cross-border payments has increased as a result of the rise in global e-commerce and migration globally. As solutions to reduce the challenges of cross-border payment, there are alternative channels people can use to improve cross-border payment.
Credit and Debit Cards
Credit and debit cards have become a popular means to process cross-border payments. You input the card details on a credit or debit card, and the credit network and bank networks conduct the necessary processes behind the scene. However, these can still be expensive as the banking channels still work behind the scenes and charge transaction fees. At the same time, there are only limited places you can use these cards. A credit or debit card may only be effective when shopping for an item or paying for specific services. It might prove ineffective when sending funds to the family, for instance. 

Cryptocurrencies 
Cryptocurrencies or digital currencies can be used for cross-border transactions. They are cheap, easy to use, and the transactions are completed at lightning speed. All you have to do is buy crypto, send the crypto to the recipient, and the recipient sells the crypto and withdraws in their local currencies. 

Yellow Pay
Cryptocurrencies are a quick, cheap, and effective means to send funds across countries. However, people without sufficient knowledge may be discouraged from using it. With Yellow Pay, non-crypto persons can also benefit from crypto by sending money on Yellow Card, a pan-African crypto exchange. Yellow Pay allows you to send money without worrying about exorbitant fees easily. 
With Yellow Pay, you can send money in your local currency, and the recipient receives it directly in their local currency. All you need is their mobile number, and you can send them money from your mobile phone at almost no cost.

Read  more: How Yellow Pay Works

eWallets
eWallets are also an alternative means to evade the challenges of Cross border payment. With eWallet like Paypal, Neteller, Alipay, Google Pay, and Apple Pay, you can pay for goods and services cross-border. Some wallets have multiple currencies, which allows you to process cross-border payments. 
However, e-wallets are not technically a cross-border payment gateway. The sender credits their wallets and sends money to the receiver's eWallet. The receiver may receive the funds in USD and might have to convert them before they can withdraw the funds into their bank account. 
Final thoughts
Cross-border payment is an essential need but still has a lot of challenges. With alternative cross-border payment channels like Yellow Pay, you can send funds much easy, quickly and at no cost from the comfort of your home.