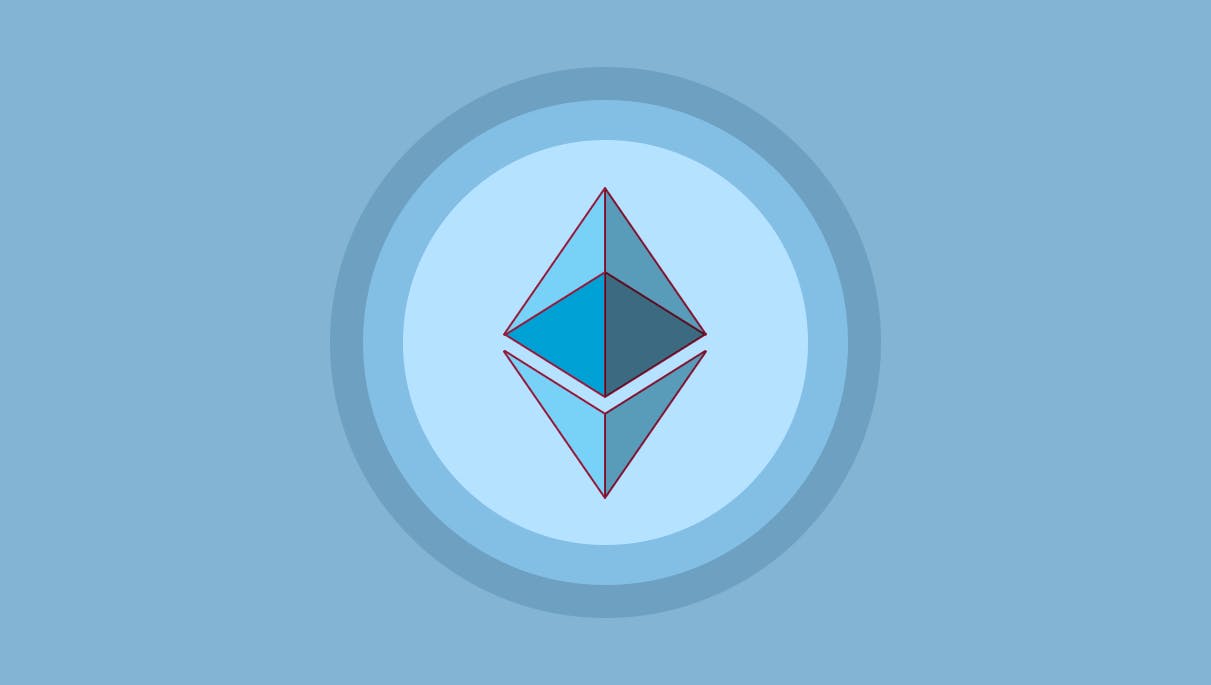 What is Ethereum 2.0?
3 mins read
Ethereum 2.0, also known as Eth2 or Serenity, is an upgrade to the Ethereum network. This upgrade promises significant improvement in terms of scalability, functionality, efficiency and, most importantly, a migration from proof of work (PoW) to proof of stake (PoS) which will improve the speed of the network.
Since the launch of the Ethereum network in 2015, there has been a massive growth in Decentralised Applications (dapps) which make use of the smart contracts feature of the ethereum network.
This has consequently led to an increase in new technology that helps to promote fintech, platforms for showcasing works of art and smooth running decentralised gaming applications, amongst many other use cases. This increase in the usage of the Ethereum network has also increased gas fees.
From an economic point of view, this affects the scalability of the Ethereum network and the speed at which transactions are confirmed, thus creating the need for a cheaper, faster, and more efficient network.
Ethereum 2.0 is the answer to that need.
Ethereum 2.0 addresses these issues with an improved network enhancement built on proof of stake. Eth2 PoS requires that, to be a full validator you have to deposit the sum of 32 ETH to an Ethereum contract address as your stake. A validator, in this case, is an entity that helps maintain the integrity of the system by proposing new blocks and verifying that transactions are real and legitimate.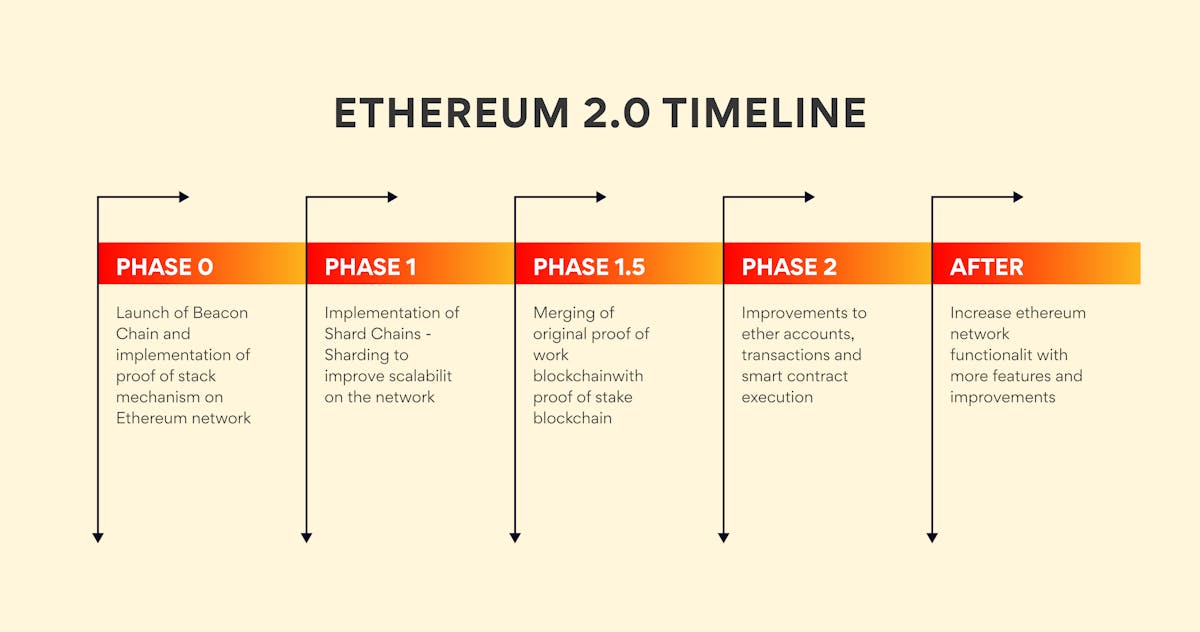 How Ethereum 2.0 will be implemented
It is important to note that Ethereum 2.0 is not going live all at once. In order to ensure the system is stable and secure, the upgrade is going to roll out in phases. And that already started in 2020.
Here is a summary of the three phases of Ethereum 2.0:
Phase 0 - In the first phase, the Beacon Chain will be launched. This phase successfully went live at 12 pm UTC on December 1st. The PoS consensus algorithm for Eth2 was implemented in this phase. Beacon chain will initially exist separate from Ethereum's mainnet before the mainnet is then docked to the PoS algorithm later on.
Phase 1 - likely to launch sometime in 2021. This will see the integration of shard chains. Sharding is basically the breaking up of data within the same blockchain. This will allow ETH 2.0 to be able to process up to 100,000 transactions per second
Phase 2 - likely to launch in 2021 or 2022. This phase is the final phase and will involve adding ether accounts, enabling transfers and withdrawals and merging Ethereum 1.0 chain with the upgraded system.